Last week, I ordered some products from E.L.F Cosmetics. I seriously cannot rave about this company enough. The products (especially from the studio line) are brilliant and the delivery is fab! I bought 2 more brushes from the studio line, the blush brush (for bronzer) and the complexion brush (for blending the bronzer). If you haven't ever tried the studio brushes, seriously, where have you been?! The quality is amazing and for £3.50 you can't really go wrong.
However, I digress. I also bought 4 nail polishes (I know I don't need any more, my mam is seriously worried about my addiction (then again, I just tell her if she didn't have a daughter addicted to nail polish then she would have to buy her own!)). This post contains 2 of them, Mango Madness and Golden Goddess. I bought these after seeing someone on the facebook page who posted a picture of the 2 combined together.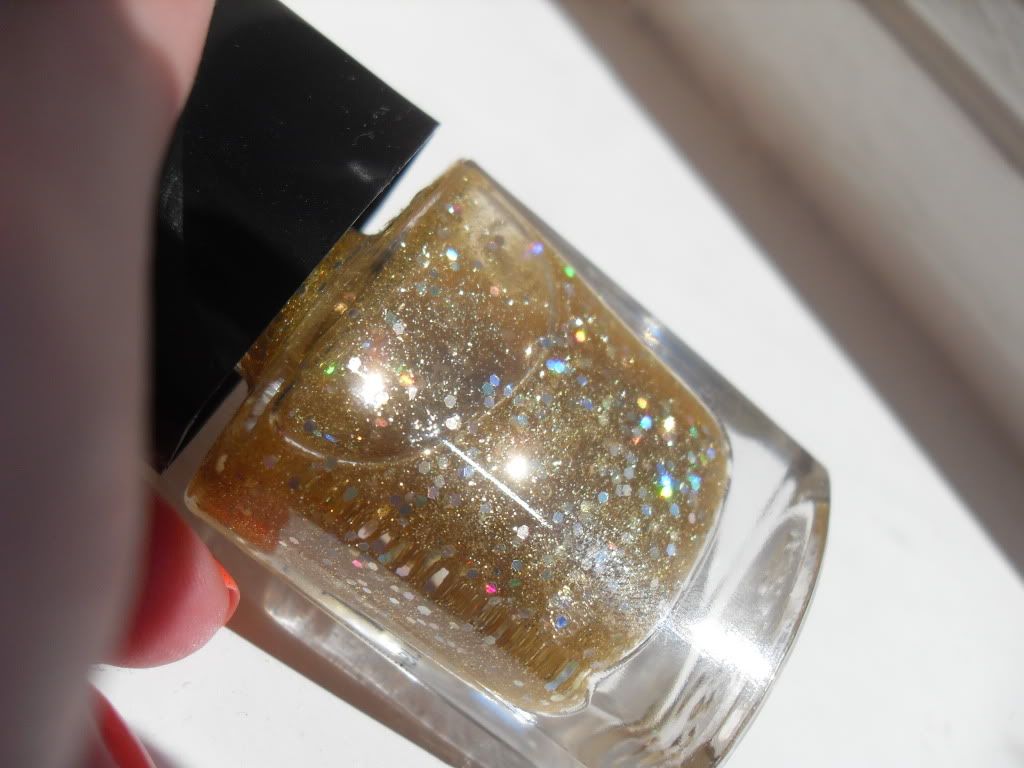 For some reason, the colour of Mango Madness is coming up VERY orange on here. It is quite orange, but it is more coral in real life. The application of this was brilliant and the drying time was shorter than expected. The Golden Goddess was a bit harder to apply as expected, but it didn't turn out gritty like some glitter polishes do.
I applied my new favourite top/base coat with this polish (Sally Hanson Ultimate Shield, it's BRILLIANT) and it lasted 4 days before I decided to take it off.
Overall, I'm so pleased with these polishes, for £1.50 each (not including the 20% off) you can't go wrong.
So get yourself to
http://www.eyeslipsface.co.uk/
and 'like' the facebook page! If you like the facebook page, they ALWAYS have offers and discount codes
Lots of love
Amy