As a big fan of nail products, you'd be surprised to know that I haven't really immersed myself into the world of nail art. I actually am quite creative, art was one of my favourite subjects at school and I managed to get an A in GCSE Art and Design. However, I've just never had the patience with nail art, mainly because you have to be so precise and those kind of things give me a literal headache with the concentration! Don't get me wrong, it's gorgeous to look at, but it's just a pain. A bit like my relationship with shoes really, they are so pretty to look at, but they cripple my feet so I try and avoid them! However, I've bought myself some nail art brushes from Ebay and I am going to give it a go!
For an introduction into the (scary) world of nail art, I thought it would only be fitting to start off by doing something easy and classic: the leopard print nail.
I used
Gem's
tutorial to do them, which basically includes painting the nail with the base colour, applying dots of another nail polish (I also used her tip of using the end of a kirby grip to do this) and then using a nail art pen and giving the dot a really rough outline. Simple as anything. Even the most un-artiest person could do that!
So here's how they turned out:
(Please excuse the really tatty polish. I have been wearing it for a few days and managed to smack my nails off everything possible! Typical :( )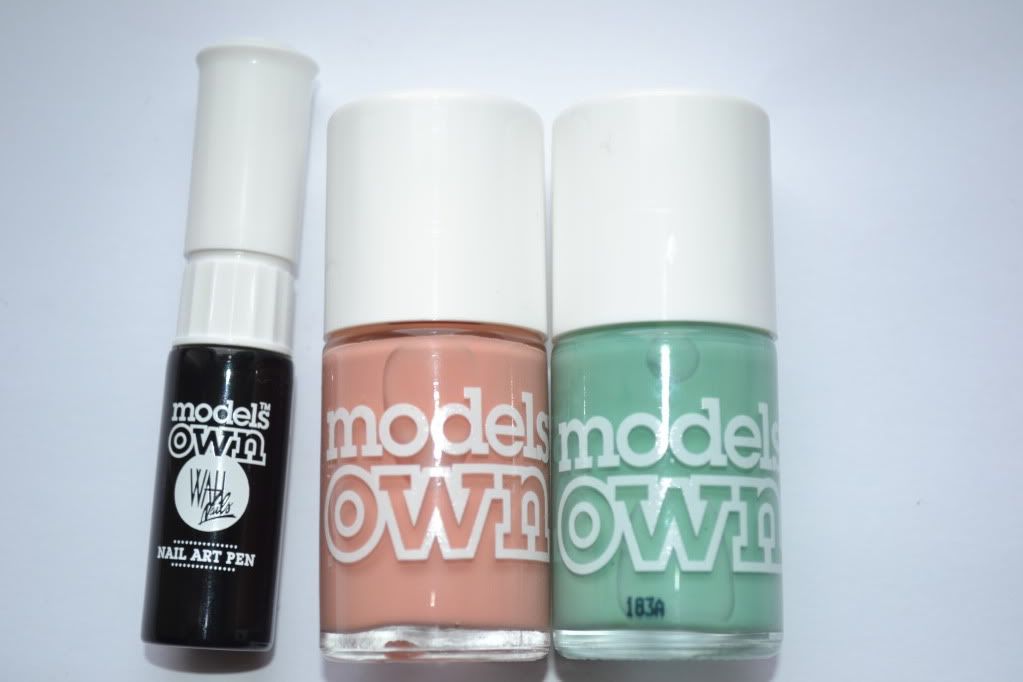 What I used- Models Own/ Wah Nails black pen, Models Own Peach Puff, Models Own Jade Stone
So impressed with the results, I can't wait to get started on other designs!
On a side note, Jade Stone wasn't as nice to apply as some Models Own polishes and required 2 coats. However, it was still better application than most other brands of nail polish! And the colour just speaks for itself, beautiful!
Any advice for starting out at nail art? And most importantly, how do I do my right hand when I'm right handed?! I don't want to wear false nails because I like my own nails :)
Lots of love
Amy