The other night, I kind of read
Milly's
back catologue of blog posts... Not sure why because I always read them when she posts, but never mind. I loved this
NOTD
that she did and my Gosh Holographic was feeling a bit unloved, so why not? Her's looks a million times better, I need to get myself some of those french manicure tips! I used Turkish Delight as my base colour to make it slightly more autumnal. After I applied my base colour, I used sellotape to create the (kind of straight...) lines.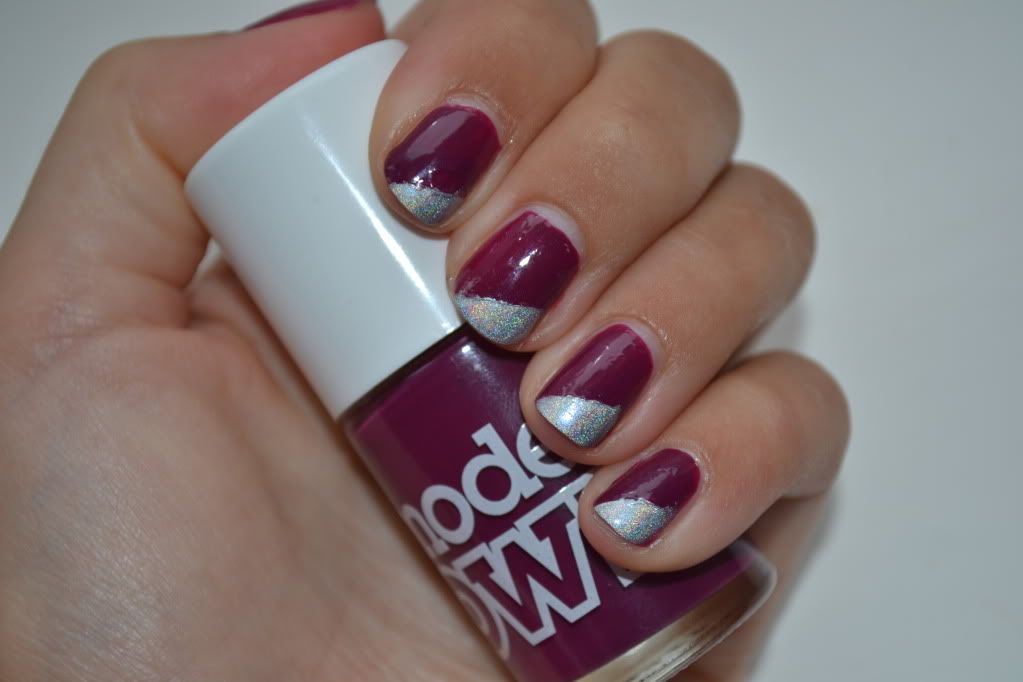 Turkish Delight was lovely to apply and dried quite fast too. I can tell that I'm going to get loads of wear from this polish this winter. Gosh Holographic is such a pretty polish, shame the application is just crap... If you want to see the original post I did about it ageeees ago,
click here
.
I started back at uni last week so at the moment I'm in a bit of a journal induced coma, listening to Coldplay and feeling sorry for myself. Why do they have to word everything so complicatedly? Irritating. Never mind, a few cups of green tea and the aforementioned band got me through some of them. I'm going to try and improve on the productivity this year, so I bought myself as desk because the kitchen table just isn't good enough when my mam is pottering around!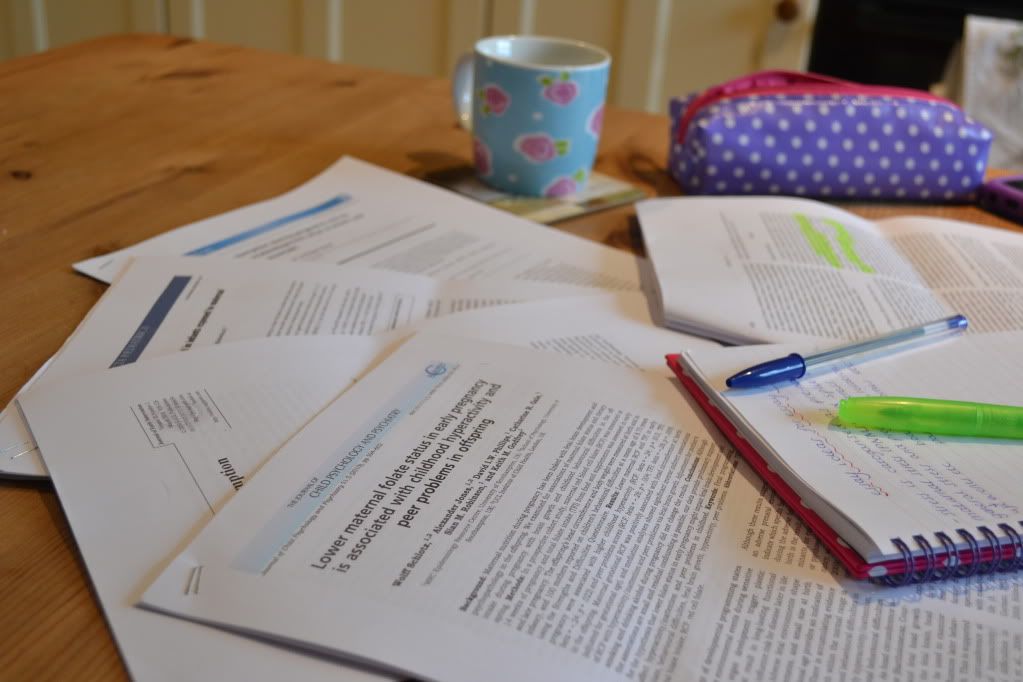 Did you all have a nice weekend? Was it sunny where you were? I was at work both days, but luckily it wasn't even sunny up here anyways!
Lots of love
Amy