When I bought my
OPI Mad As A Hatter dupe
, this one popped up in the suggestions box so I went ahead and bought it. I'll be honest, I wasn't overly keen on O.P.I Rainbow Connection to start with but this one has changed my mind. It didn't say which brand it was, but now it's arrived I know that's it Technic. You can get Technic in Bodycare, so if you were wanting to buy this polish then that would be the place to go. You can have a look at a swatch of Rainbow Connection
HERE.
So, what's the polish like I hear you ask me?!?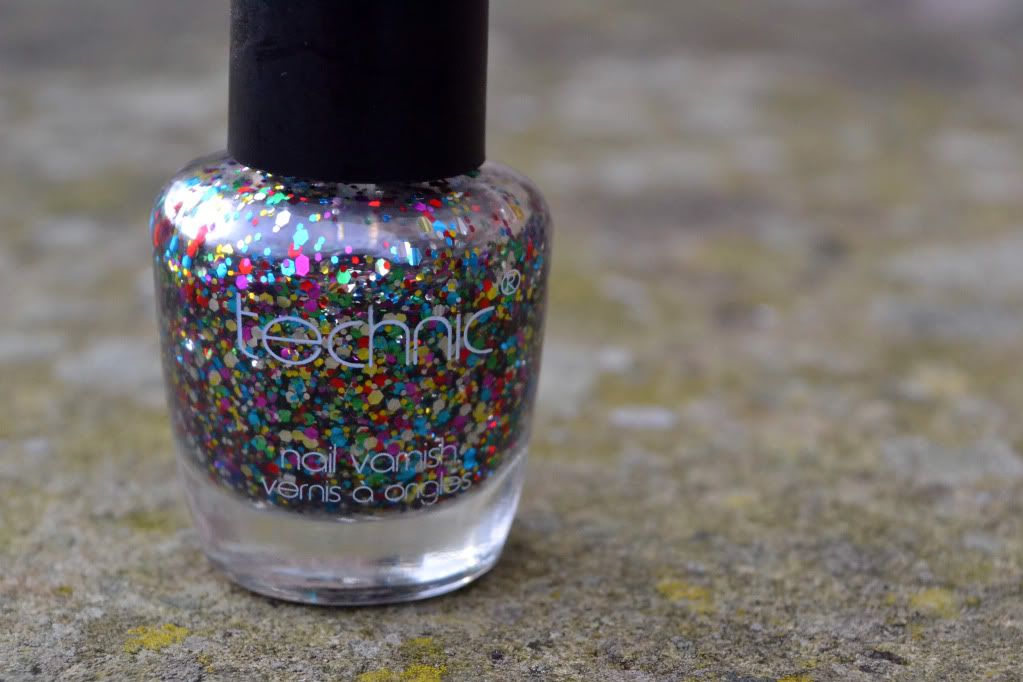 This was about 5 coats, but it dried quite quickly so it wasn't too bad. However, if you were to use this on every finger then you would empty the bottle quite quickly.
The only gripe I have with this polish is the brush, it's just flipping awful. It's not straight and it looks like some scissors have been taken to it!
So yeah, rather pleased with this dupe and considering it's only about £1.50 then it's brilliant value. It's not exactly the same as Rainbow Connection but it's still similar. It's my birthday on Sunday so it will make the perfect birthday polish! It looks like my nails are having a party!
If you don't have a bodycare near you, I got mine from
HERE
Lots of love
Amy