Hi all, today I'm going to be sharing what I got in my February Glossybox. I was actually very impressed with this box and liked it even more than the Valentines box.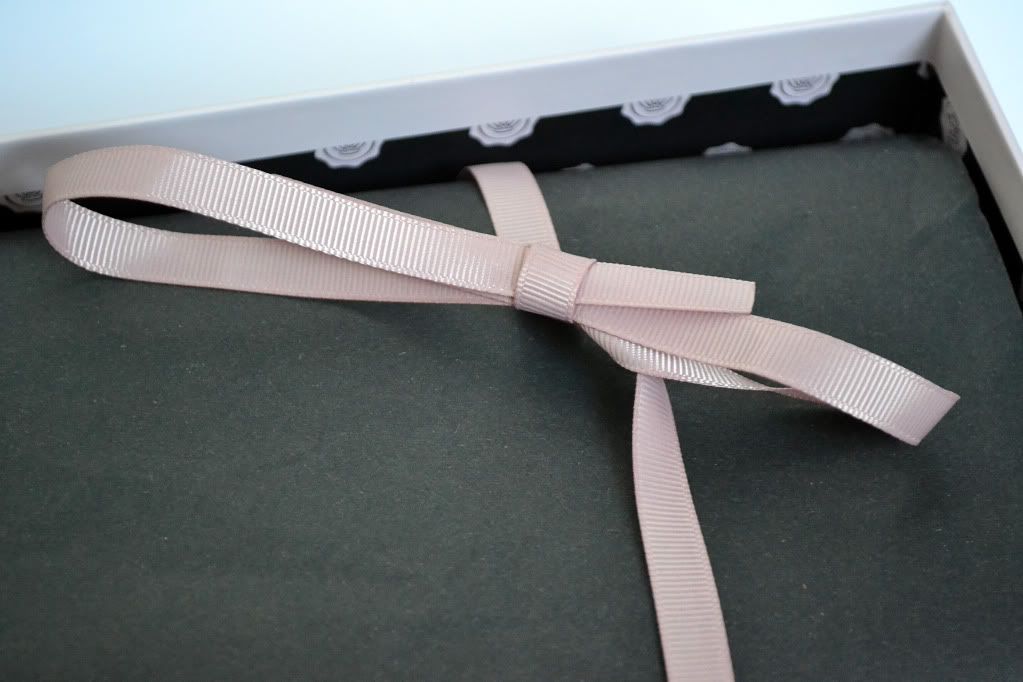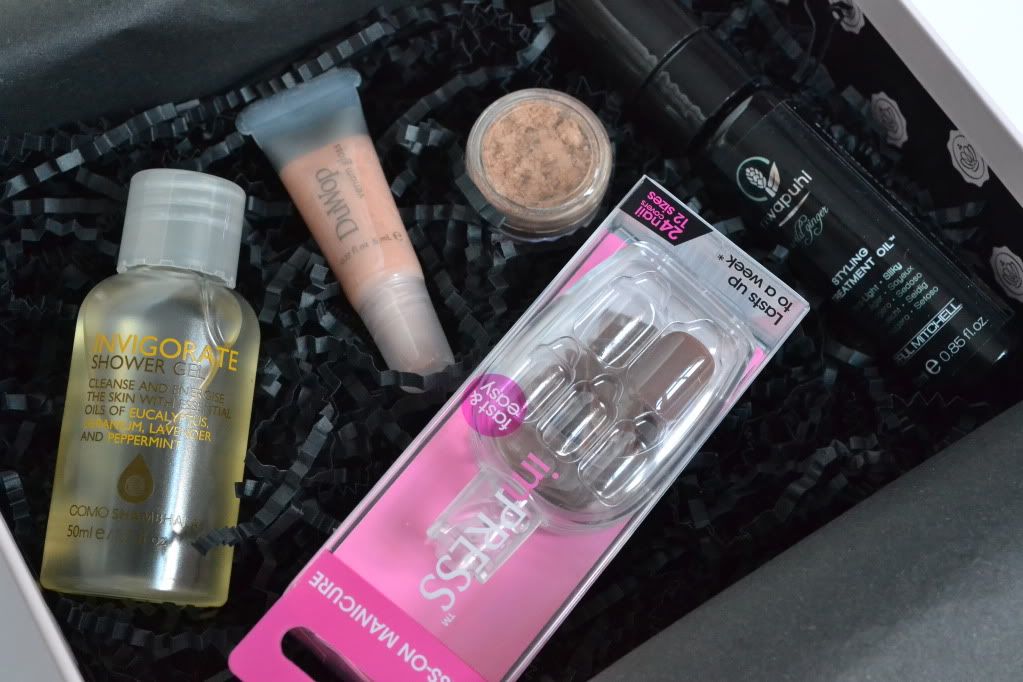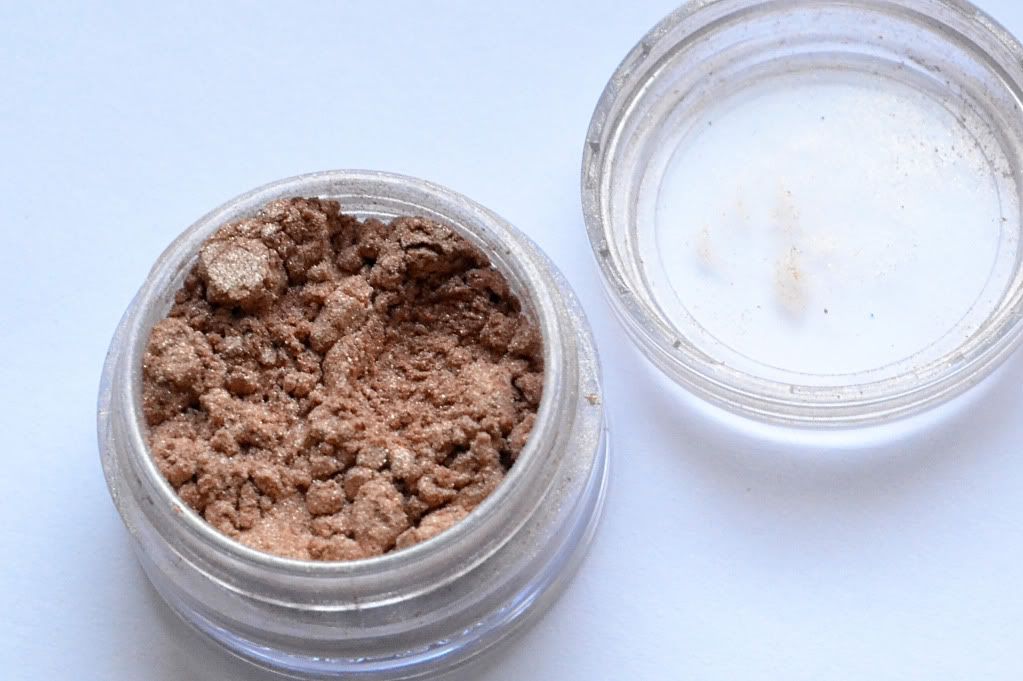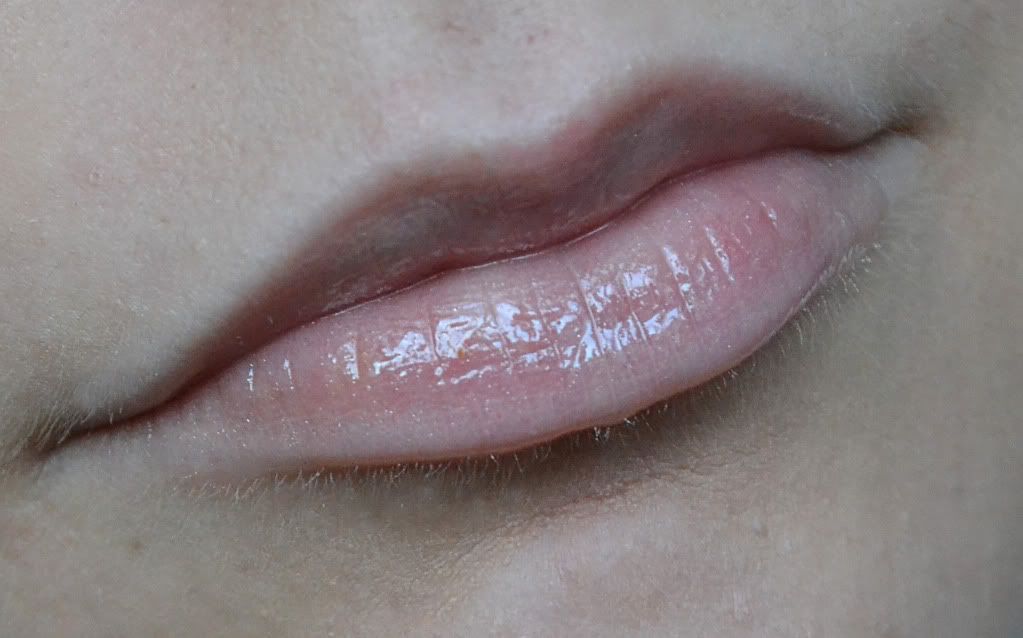 DuWop venom gloss
DuWop Venom Gloss (full size £16)- This lipgloss is really thick and isn't sticky at all. It has a gorgeous smell but I really can't place my finger on what it's like.. I think it's some form of sweet or something. The tingling from the plumping is quite subtle and doesn't change the lovely n ude shade.
Impress press on manicure (full size £17.40)- I haven't tried these yet but they look SO good. They better be good for that price! I will post a full review when I try them.
Wild ginger treatment oil by Paul Mitchell (full size £25.95)- I have tried this a few times and I really love it for making my hair feel soft and shiny. Is it worth £26 though? For me, no. I think that it is a silicone based oil, so I'm not sure whether it could really be considered as a 'treatment oil'. It smells gorgeous though, it smells like ginger and lime which is one of my favourite scents ever!
BM Beauty pure mineral eye shadow- Dusty Road (full size £7)
- This is probably my favourite product from the box. I have been using it more or less every day and it's a perfect neutral gold for every day wear. It doesn't crease with a primer underneath it which is a bonus. I really, really love it. If you want to see me wearing it, please see my previous post about the
MUA Contour Pens
as I am wearing it in the first eye photo!
Como Shambhala invigorate shower gel (full size £20)- I actually think that shower gels are a bit of a boring product to put in sample boxes. Not sure why, but I would be happier with another product. This one smells lovely and does the job though. Would I pay £20 for it though? Hellllll no.
Glossybox have also revealed that the mystery box is a collaboration with Harrods. How exciting, are you looking forward to getting it?
A Glossybox subscription is £10 a month (+£2.95 p+p) from
here
.
What did you think of your Glossybox this month?
Lots of love
Amy
*This Glossybox was gifted to me for reviewing purposes. However, I am always 100% honest in my reviews because that would make every review on Flaws and All unreliable and pointless!